About Us
Arrow Bookkeeping's motto is "Reliability and Excellence". We provide comprehensive bookkeeping services enabling you to focus on running and growing your business.

Who we are

Arrow Bookkeeping was formed in September 2015 with an aim to deliver high quality and efficient bookkeeping services in a market flooded by low cost alternatives of varying degrees of quality. We deal exclusively with clients using Cloud Accounting Software.
We offer small business owners and Accountants alike an economical solution to their bookkeeping requirements, thus taking the hassle out of record keeping, allowing them to spend time on what they do best, running and growing their business.
Arrow Bookkeeping are Registered BAS Agents and Silver Xero partners
Who we work with
Arrow Bookkeeping specialise in working with small businesses who have just started up, and are looking for an efficient cloud based accounting software program & related bookkeeping services, or established small businesses looking to transition from desktop accounting software to cloud based Accounting software. We work with clients across many industries and professions and engage with them to manage their bookkeeping function in an effective and efficient manner.
Whether you're a self employed tradie, a sole trader business, or you're running a small private company employing staff we can tailor a package to meet your bookkeeping needs.
We also work with Accountants who require reliable & efficient bookkeeping services for their tax and business clients who use Xero. When you refer a valuable client to us your client will receive the highest level of service and support. We explain everything in plain English and price all services upfront so your client will not receive any unexpected bills
Accredited Xero Specialists
All of our team are accredited Xero specialists and highly trained bookkeepers and accountants with many years experience in the field.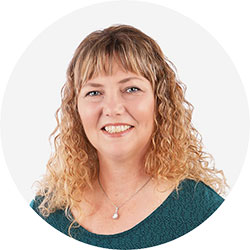 Natalie Lawrence
Manager
Natalie is a qualified accountant with over 20 years experience. Natalie brings a wealth of experience to our firm. She has worked for tax agents preparing BAS Statements, Financial Reports and Tax Returns. She also has a history of managing small businesses. Natalie has an eye for detail and once you witness her work you'll be glad you chose Arrow